Use the menu in the logo below to navigate this site! (Last Updated 1/12/2012)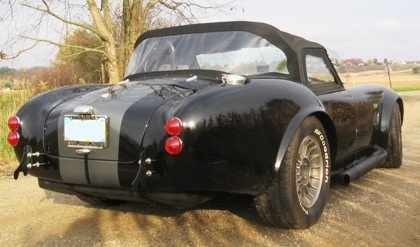 Now the fine print: Ford, Cobra, Shelby and Factory Five Racing are registered trademarks.
I'm not associated with these trademark holders in any way, but I do really like their products.
I am not a mechanic! I am just an average guy building a Cobra replica.
Use your own judgment before you incorporate any of the information on this web site into your car.
I will not be held responsible for anything stupid you do even if I did it first.
Copyright Spintime.... 1999 - 2012.